EXPERTISE AND METHODOLOGY
Aeraulic expertise
The design of a ventilation system is the result of a complex and multidisciplinary process in which many technical, economic, energy, ergonomic and human factors are involved.
WATTOHM's expertise and our experience allows us to offer audits on existing installations: upgrading, capacity increase, ATEX compliance, energy optimization, improvement in noise level …
Installation design
To design our installations, we use digital means such as Autocad for 2D realizations, Solidworks 3D, as well as the digital simulation FlowSimul to validate the suction speeds at workstations < strong> in accordance with INRS and CARSAT recommendations , to calculate pressure losses or simulate air flows , thermal convection in a building.
Project management
Project mode – privileged technical contact.
N1 / N2 chemistry trained project managers.
Glove diagram.
Milestones.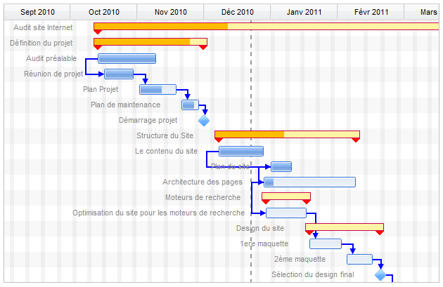 Maintenance of installations
We offer several levels of service for our customers, from performance monitoring to complete installation audits
Periodic checks
Ventilation and air purification installations considered as Collective Protection Equipment within the meaning of the labor code (Article L4121-1). As such, an annual or bi-annual control in the case of an installation with recycling of filtered air is mandatory. WATTOHM offers this monitoring and wants to be a force of proposal by adopting a continuous improvement of these installations: energy consumption, ATEX, reduction in consumables…
Systematic preventive maintenance
Our preventive systemic maintenance contracts provide for regular interventions on the installations for performance control and for 1st level maintenance of the components of the installation: filter media, solenoid valves, verification of probes and electronic sensors, emptying of the gearmotors, lubrication …
Predictive Maintenance – Industry 4.0
The ventilation, dedusting or pneumatic waste transport installations are autonomous installations required to operate on a substation or in 3 x 8hr + VSD. They can be monitored continuously via electronic sensors judiciously placed and selected on the installation. They make it possible to continuously monitor essential parameters and, via several alert levels, to intervene.
User training
Because the school curriculum does not specifically teach our professions, experience, empiricism and collaborative sharing are the keys to success in setting up a facility, operating it and maintaining it in a sustainable manner. WATTOHM offers several types of training:
Training in operating and maintaining installations
Training in general ventilation techniques
These training courses take place in our offices in Charnay Les Macon (71), ie In Situe, on the sites of our industrial customers, with a practical part on existing installations.
Several themes are offered by WATTOHM, based on our field experience and the feedback of our user customers, other themes can be proposed on request.